The Serenity Library & Botanical Garden
Plot no. 96/12, of Koteshwar village, Near Motera,
P.O. Sabarmati, Dist. Ahmedabad- 380005
Phone: +91-79-23969478
Email:
theserenitylibrary@gmail.com
______________________________________
Management Representative
Yogesh Shah
(M) 98250 73898
samajfinance@gmail.com
---
Individuals or groups interested in visiting The Serenity Library may contact any of the following persons and take prior appointment.
Narendra Bankola: Mobile no.: +91 8866253214
Haseeb Shaikh: Mobile no.: +91 9879146350
Dr. Santosh Yadav: Mobile no.: +91 8238705255
Priti Shah: Mobile no.: +91 9558826494
Shreyas Bhavsar: Mobile no.: +91 9825005580
---
We look forward to hearing from persons and groups interested. A prior confirmation by phone or email is requested so that the visits can be well coordinated.
To reach The Serenity Library kindly click ROUTE MAP below.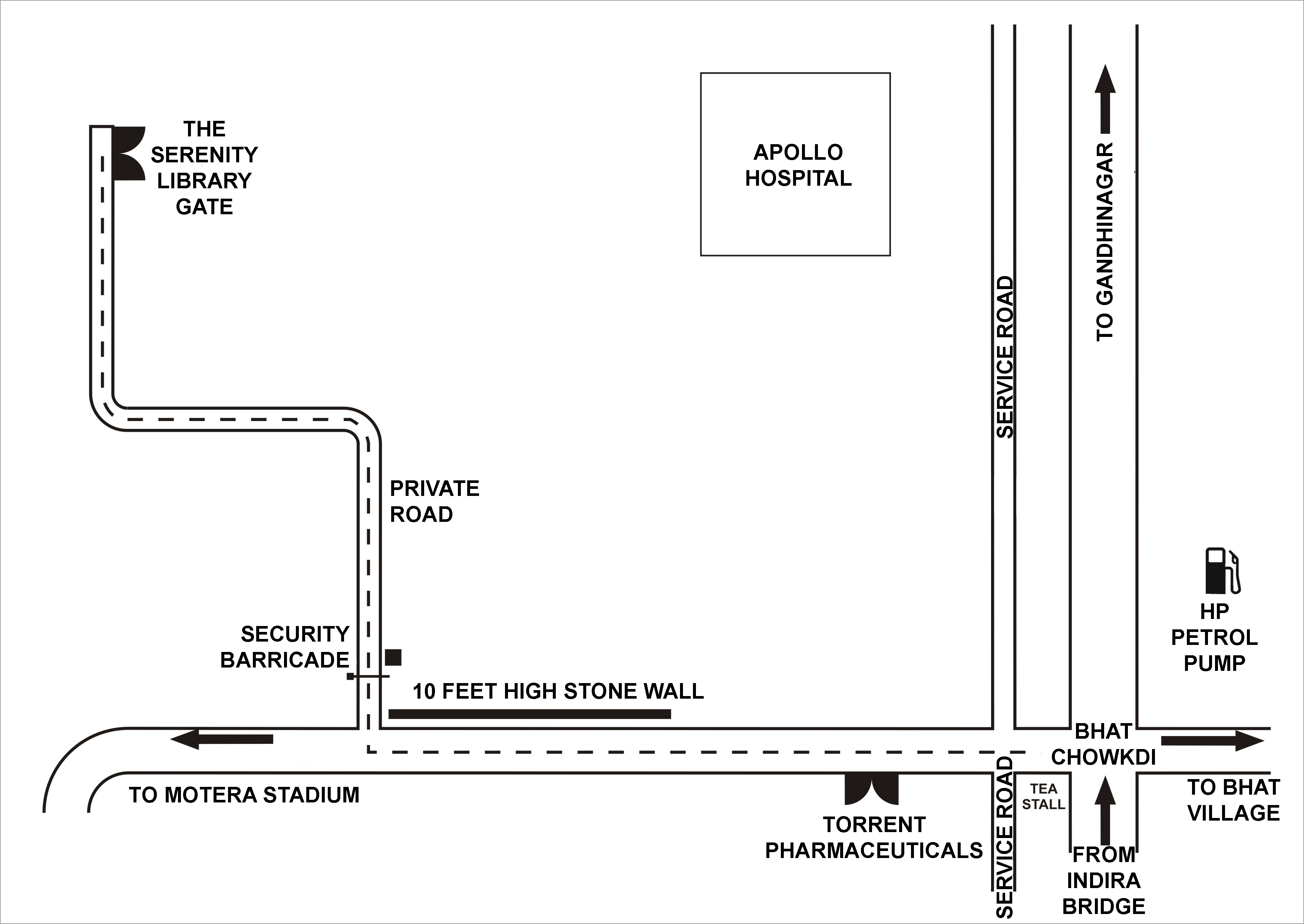 Your comments or seek an appointment.
Map of The Serenity Library